World Premiere of movie: "The Magnitsky Files" – with Freedom House & Senator John McCain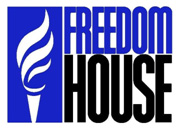 Freedom House Invites you to the World Premiere of the movie:

"The Magnitsky Files"
Organized Crime Inside the Russian Government
Tuesday, June 26, 2012 at 11:00am
Hyatt Regency Washington on Capitol Hill, Washington D.C.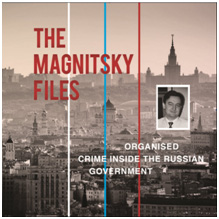 Freedom House invites you to the world premiere of "The Magnitsky Files", a 17 minute documentary film about the murder of Sergei Magnitsky and the disturbing links between organized crime and officials inside the Russian government. The movie is the result of a year-long investigation by Magnitsky´s colleagues and provides brand new evidence of fraud, conspiracy and murder by members of the Putin regime.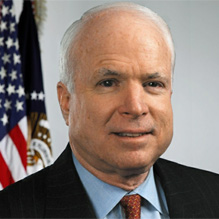 Senator John McCain
The movie will be followed by a discussion with Senator John McCain, David Kramer, President of Freedom House, and William Browder, head of the global campaign for justice for Sergei Magnitsky.
Location:
Columbia A Ballroom
Hyatt Regency Washington on Capitol Hill,
400 New Jersey Avenue, NW, Washington, D.C.
When:
Tuesday, June 26, 2012
Time:
11:00am-12:30pm
Sergei Magnitsky, a young Russian lawyer, blew the whistle on a $230 million tax fraud involving senior Russian Government officials. He testified against the people involved, and was subsequently arrested, tortured, denied medical care, and murdered in custody when he refused to change or withdraw his testimony. Those responsible for the crimes he uncovered and those responsible for his death have yet to be punished. The movie being premiered, "The Magnitsky Files: Organized Crime Inside the Russian Government" goes into detail of how the Russian police who killed Sergei Magnitsky have been working on an intimate basis with organized criminals, how they kill people to cover up their crimes.
Participants:
| | | |
| --- | --- | --- |
| | | |
| Senator John McCain, co-sponsor of the "Sergei Magnitsky Rule of Law Accountability Act of 2011" (S1039) | David Kramer, Director, Freedom House and former US Assistant Secretary of State for Democracy | William Browder, head of the global campaign for justice for Sergei Magnitsky |
For more information, please contact:
Joseph Knight

+1 (202) 251-2992

JKnight@ashcroftgroupllc.com
Mark Sabah
+44 791 208 4505
Mark.sabah@hermitagefund.com